Family produced on the remote island of Hawaii since 1972
Unique among commercial sellers of honey, we are a family operation and the honey in our jars comes exclusively from our own hives, which we have carefully attended to without the use of artificial feeds or chemical miticides. This care isn't compromised by packing with high-speed equipment, but rather preserved by a slow and deliberate operation without the use of heat or filtration.
>
Take Our Beekeeping Tour
Located on the Big Island of Hawaii, we invite you to take a box seat on beekeeping at one of the world's leading honey farms.  View the hidden world of bees up-close from a safe, screened area.
Featured Collections
Honey
Browse our raw, unfiltered and organic Hawaiian honeys.
Shop Now >
Body Care Products
Browse our handcrafted Hawaiian body care products made with ingredients from
the hive.
Shop Now >
Gifts & Gift Sets
Find great gifts for any occasion - weddings, holidays, birthdays, anniversary or
appreciation - honey gifts are special.
Shop Now >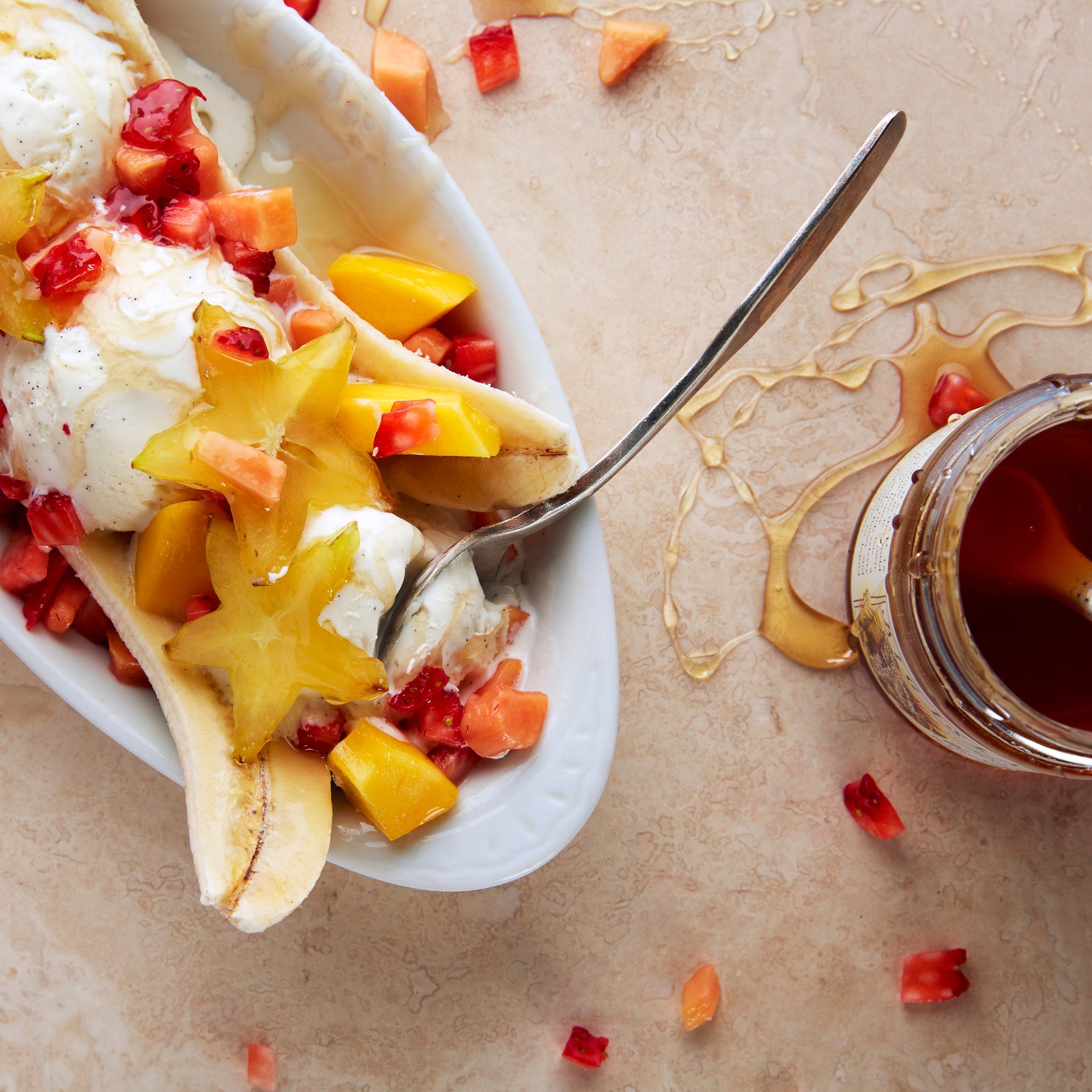 Honey Recipes
Honey has a place at your table
Whether for breakfast, lunch, dinner, snacks or dessert, honey can improve your dining experience and make simple ingredients more interesting. Delight your palate to brie cheese dripping with rich Macadamia honey. Enjoy the delicate touch of sweetness Lehua honey brings to homemade bread - we have recipes to take advantage of each unique flavor profile of our Hawaiian honey varietals. We've even shared some favorite beauty recipes.
Learn More